EXPO 2020
starts in
days
:
hours
:
minutes
:
seconds
The EXPO 2020 in Dubai will take place from 20th of October 2020 until the 10th of April 2021. It is the first World Exposition to take place in the MENA & SA region (in the Middle East, Africa and South Asia) and it is also the first hosted by an Arab country.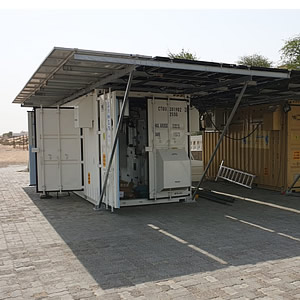 2. 8. 2019
On the night from the 31st of July to the 1st of August, the S.A.W.E.R. system (solar-air-water-earth-resources) made the first tens of litres of water in the Sweihan desert in the United Arab Emirates using only solar energy.
13. 3. 2019
On the 13th of March 2019, the Czech Republic became one of the first of 190 participating countries to break ground for the construction of its pavilion at EXPO 2020 in Dubai, United Arab Emirates. The two-storey building, which will be built based on the design from the architectural studio Formosa AA, will be located next to the entrance gate to the Sustainability district and it will offer an exhibition representing Czech scientific discoveries and innovations.